5 Ways to Stay Cool Without Air Conditioning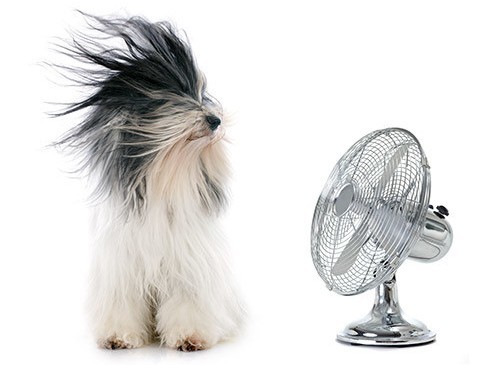 There's no substitute for air conditioning when it comes to keeping your cool in the sweltering summer. But even if you already have AC, finding other ways to keep your home cool can add up to big savings on your energy bills.
Take the strain off your air con with these seven energy-efficient steps to beating the heat.
Shut the windows
It might seem like the last thing you want to do, but closing the windows when it's hot outside will prevent warm air from entering your rooms. Especially if those windows face the sun.
Open the windows again when temperatures drop to let the cool evening air circulate. Find out which windows face prevailing winds so you can make the most of the cooling breeze.
Block out the sun
Even if your windows are closed, the sun can still heat up your rooms if your window coverings let enough of it through.
If you already have blinds or heavy, dark-coloured drapes, you can supplement these with external shutters or awnings. Or even plant some trees if you're thinking long-term.
Insulate your home
Your air conditioner has to work extra hard if your home's not insulated. Installing loft and wall insulation reduces heat transfer and helps your rooms stay to cooler for longer, as well as warmer in the winter. The installation will pay for itself over time in reduced electricity bills.
Use your fans properly
It can be a shock to learn that you're been using fans wrong all these years, but many people do.
If you have a ceiling fan, make sure it's rotating anti-clockwise to blow downwards rather than simply circulating the air. Place standing fans in doorways and in front of windows that receive the wind to create cooling air currents.
Cook outdoors
Of course, the other way to enjoy home-cooked meals without heating up the kitchen is to take things outdoors and enjoy the fresh breeze.
That doesn't have to mean a barbecue every night though. A solar oven can roast and bake using nothing but the power of the sun, keeping your bills even lower.
Get your free air conditioning quote
Are you thinking about installing air conditioning in your home or business? Get in touch with Maxim Air's cooling specialists in Sydney and we'll help you choose the right system for your needs.
Call us on 0424 448 898 or contact us online to get your obligation-free quote.